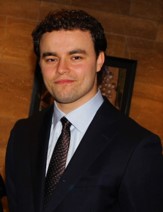 Zgjim Osmani obtained his Master of Science degree in "Infection and Immunity" at the Erasmus University Rotterdam. During his studies, he developed a profound interest in immunology and bio-informatics. As a student, he has been involved in several research projects in the field of autoimmunity.
Moreover, he has been a member of the LUPUS/APS Committee – Dutch Patient Association NVLE. On behalf of the NVLE, he conducted (inter)national survey research in collaboration with the European Patient Association "Lupus Europe", and he has been involved in EMA scientific advice procedures.
In 2020, he started his PhD at the department of Gastroenterology and Hepatology under the supervision of Dr. André Boonstra. His current research focuses on the role of B cells in the immunopathogenesis of chronic hepatitis B virus infection.